2018-2019 Fall Classes 
Fall classes will begin on Wednesday, September 5th! Registration is currently being accepted for the 2018-2019 school year through our website and facebook.
Open House/Registration
Our annual open house/registration will be held on Wednesday, August 22nd from 6-8 pm. Any that is interested in receiving information, registering their child, checking out the studio or meeting our teachers should attend this open house.
4th of July
Thank you to all of the girls that participated in the 4th of July Parade. You did an amazing job and Miss Brandi and I are so proud of you!!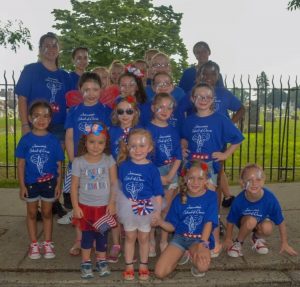 (click on link above for a printable flyer)
Looking for something new to do for your child's next birthday? Let us celebrate their next birthday with a party at Jeannette's !! Give us your theme and we will create a memorable party for your child! For more information visit our Birthday Page or email us at info@jeannettesdanceschool.com
If you are interested in having a party please contact us immediately!