Happening This Month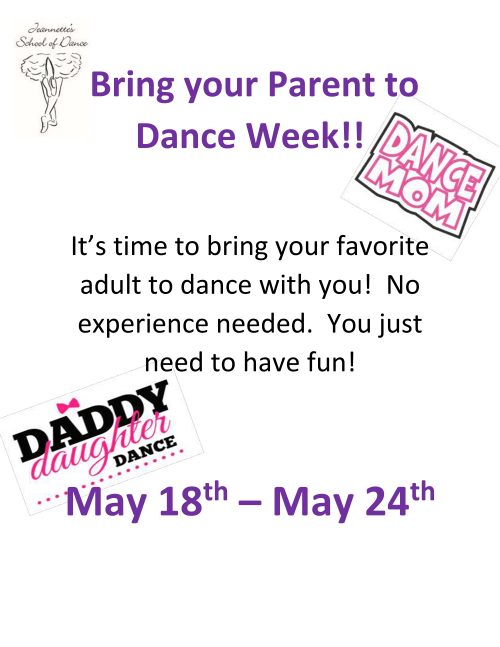 Recital Balances
All Recital Balances are due no later than April 15th ! Any questions regarding balances should be directed to Jeannette at billing@jeannettesdanceschool.com Thanks!!!
(click on link above for a printable flyer)
Looking for something new to do for your child's next birthday? Let us celebrate their next birthday with a party at Jeannette's !! Give us your theme and we will create a memorable party for your child! For more information visit our Birthday Page or email us at info@jeannettesdanceschool.com
If you are interested in having a party please contact us for availability and/or more information!