Happening This Month
Important Message for our
Dancers & Parents
Jeannette's school of Dance will be closed until March 27th in accordance with the Mayor's mandate that all non-essential businesses close for 2 weeks. As of now, classes will resume on Saturday, March 28th and our spring Break will officially move to March 21st through March 27th so the students will technically only lose one week. There will be no Spring Break held in April.
In an effort to keep all students updated during this difficult time, we will be posting all Recital Dances, New content, Classes, Work sheets and coloring pages on an app. If you would like a link to the app for your child to practice, please email me at jeannettej1009@hotmail.com or PM me through Facebook or Messenger. Posts will be updated daily and most if not all classes should be posted by the end of Tuesday, March 17th. (This app will also be helpful for anyone wishing to practice and stay updated on Recital Routines throughout the year as we will continue to post when we return)
Thank you so much for your understanding and patience during this difficult time! We miss you all already!
Keep Dancing!
Jeannette
We are presently accepting registrations for our 2020 Summer Program!!! Check back for 2 New exciting Camps!!!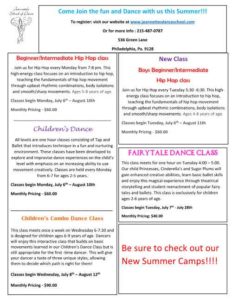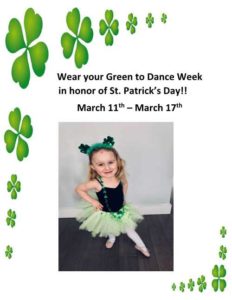 ________________________________________________________________________________
Parents for Registration Page please follow this Link
_______________________________________________________________________________
2019 – 2020 Studio Calendar
Classes begin Monday, September 9th!!

2020 Annual Recital
The 2020 Annual Dance Recital will be held on Sunday, June 28th at The Haverford School for Boys
(click on link above for a printable flyer)
Looking for something new to do for your child's next birthday? Let us celebrate their next birthday with a party at Jeannette's !! Give us your theme and we will create a memorable party for your child! For more information visit our Birthday Page or email us at info@jeannettesdanceschool.com
If you are interested in having a party please contact us for availability and/or more information!