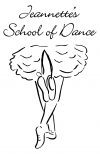 2023-2024 Tuition & Studio Policies
Registration will officially open on Tuesday, August 1st for all fall classes. 
Tuition is calculated as an annual fee, which includes classes and rehearsals, divided into 10 equal monthly payments with September and registration payments due at the time of registration. Tuition and registration are due within 10 days of registering your child for class. Registration and tuition are non-refundable. The registration fee is $25.00 per child or $40.00 per family through August 31st. 
Summer Tuition is not hourly based, and no family discount is given due to the fact that classes are pro-rated for families that are away for vacation, etc. Tuition prices on summer flyer is as is per class.
Classes that are missed due to holiday break are NOT paid classes and do not have to be made up. There are no refunds given for missed classes. Refunds will also not be given for closings due to weather or absences of a student due to illness or vacation. This policy will be strictly enforced, and NO exceptions will be made.  
If your child wishes to discontinue classes, a completed and signed drop form must occur within the first 14 days of the month to be effective for the next month's statement. You are responsible for tuition until this form is received by our office. No withdrawals will be accepted after January 31, 2022, as the student/parent will be financially responsible for the remainder of the years tuition in all classes enrolled and any costumes for the recital.
A return check fee of $25.00 will be added for any check returned to us from the bank. Tuition receipts will only be given for cash payments. If you are paying by check and would like a receipt, please see one of the teachers.
All students participating in classes for the 2022-23 dance year must fill out and return a copy of the liability/photo/Covid release form. Children will not be permitted to attend class unless we have a form on file. 
(for a printable copy please click the link above) 
Tuition for September 2023- June 2024
 Weekly Class Hours    Family Total Monthly Fee
 1/2 Hour                      $30.00
1 Hours                        $60.00
1 1/2 Hours                  $90.00
2 Hours                        $112.00
2 1/2 Hours                  $142.00
3 Hours                        $156.00
3 1/2 Hours                  $175.00
4 Hours                        $192.00
4 1/2 Hours                  $216.00
5 Hours                       $230.00
5 1/2 Hours               $253.00
6 Hours                      $264.00 
Unlimited Classes – $380.00 per month for the first family member. An additional $20.00 will be added per month for each additional family member. 
example: $380.00 per month – 1 family member
                $400.00 per month – 2 family members
 Financial Responsibility
 Tuition is due each month during the first week of classes. All tuition payments received after the 15th of the month will be charged a $15.00 late fee.
It is your responsibility to keep your account up to date. There is a no refund policy on all tuition and costume payments.
No adjustments for classes missed will be made to tuition (no exceptions).
Tuition is payable by check or cash to Jeannette's School of Dance or JSD. Cash payments, please request a receipt from the teacher. For payments that are scheduled through your bank, please include the following information: 
Jeannette's School of Dance
536 Green Lane 
Philadelphia, Pa. 19128 
215-487-0787
Account Number (if requested) - 1234
There is a registration fee of $25.00 per student or $40.00 per family prior to August 31st. After August 31st, registration will be $30.00 per student or $45.00 per family. 
A return check fee of $25.00 will be charged for any return check.
If withdrawal from class is necessary, you must fill out a drop class form available from the office, or you can email us at billing@jeannettesdanceschool.com . Please include the student's name, class dropping and date the student is stopping class.  Your account will remain active, and you will still be responsible for payment of tuition regardless of the student's absence until the studio receives notification.