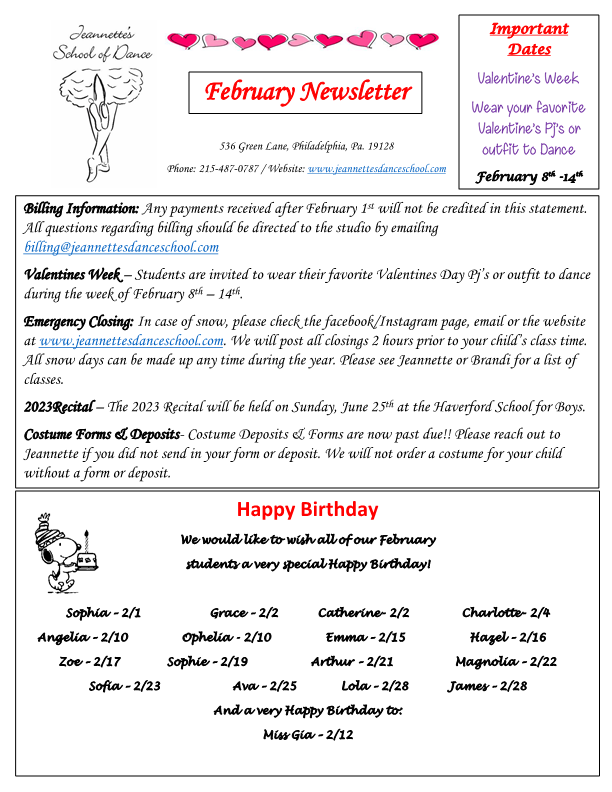 Student & Class Information
All students will start class on their first day beginning Monday, September 13th, 2021.  Attendance is taken at every class. Good attendance is imperative, as cara deposit slot via dana absences and tardiness can hold back the entire class. Please make every effort to have your child at every class every week as makeup classes are not available at this time. Please note that credits or refunds will NOT be given for any missed class.
General Info
Please keep us updated on any medical information pertaining to your child as well as, changes to home address, phone numbers and email addresses.
Newsletters will be posted monthly on our website with a link to download a hard copy as well as emailed to all parents & given in class slot online on the back of your bill.  Please read all newsletters & studio policy's for important information and check our calendar of events page for all monthly special events.